Danish Software Company to Revolutionize B2B Commerce with Artificial Intelligence
---
When businesses trade with each other, it is often done through email, which is both time-consuming and resource-intensive and can be seen as a limitation when it comes to digitizing a business and its sales. However, the latest developments in artificial intelligence, algorithms, and software can digitize and automate manual processes. Many B2B companies do not recognize successful cases from the media where a company has managed to change their customers' behavior from more traditional channels, such as email and phone, to conducting transactions on their webshop. In fact, business customers expect part of the service to be in the form of support for pricing and order inquiries.

"The latest analysis from the Confederation of Danish Industry (DI) shows that email as a channel grew in 2022. Professional procurement still mainly takes place via email, which a sales and service employee must open, read, sort, execute, and respond to. Overall, it is a very unstructured, manual, and personnel-heavy process," says Bjarke Ruse Sejersen, founder and CEO of the AI company Go Autonomous.
In 2021, Go Autonomous launched the Autonomous Commerce Cloud platform, a groundbreaking software that uses artificial intelligence to read and understand incoming emails, documents, images, and can be used to automate the handling of emails with various attachments, all within a few seconds. When it comes to the classic handling of purchase orders, which land in the inbox, the software can, in other words, solve some of the tasks that B2B companies around the world currently use thousands of working hours and millions of dollars on each day.

"Unlike traditional document data capture solutions such as Kofax, for example, there is no need to configure individual documents or customers – the artificial intelligence takes care of that completely on its own. Therefore, the average company can typically free up about a third of the resources currently used in sales and customer support departments from day one and at the same time provide customers with a much faster service with fewer typos," says Bjarke Ruse Sejersen.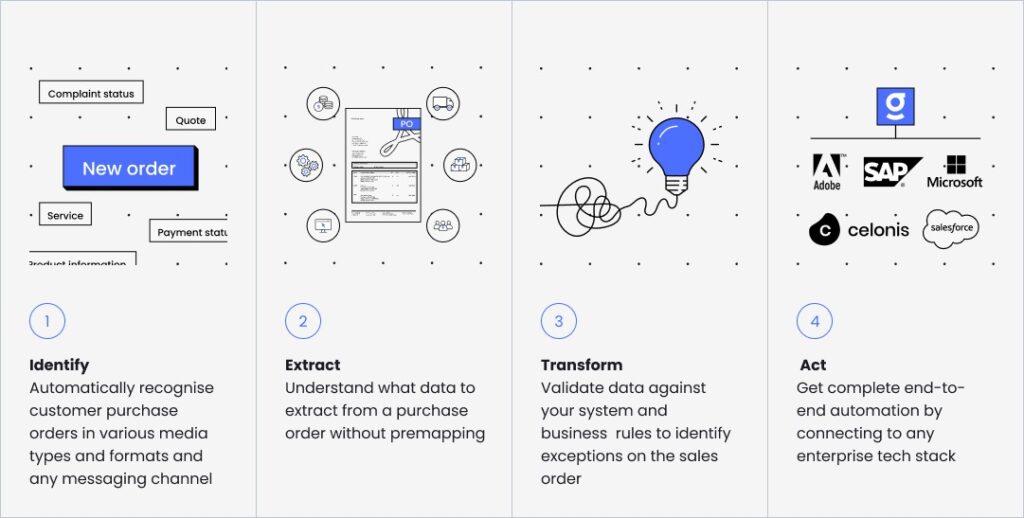 Sales and CRSs best friend
According to him, it often takes 48 hours for a sales support department in a classic B2B company to respond to a customer inquiry. Go Autonomous' solution reads the email immediately and can determine if it is a pricing inquiry, a complaint, an order, or a delivery issue, for example. If it is a pricing inquiry, the software can look it up in the company's systems and prepare a response on whether the product exists, how much it costs, and how quickly it can be delivered. If it is an order, the software communicates with the company's ERP and can assist in the automatic generation of the customer's order confirmation. If the artificial intelligence is unsure if it's doing it correctly, it asks the employee for help in verifying the information. This way, the employee doesn't have to type all day and switch between different systems.
"The software actually works like humans. It is made to understand many different ways of expressing oneself and different languages and not only reads the email but also understands information from attachments – such as purchase orders in PDF. And it can decode images, so the customer can take a picture of a broken product and get help figuring out what it is and whether the company has it," says Bjarke Ruse Sejersen.

Helpful for small and medium businesses to large enterprises
Grundfos and Hans Buch are among the companies in the Nordics that have embraced Go Autonomous' intelligent software, and according to Bjarke Ruse Sejersen, their product is relevant for many different B2B companies – from classic SMEs to large global enterprises.
"It frees up time to increase the quality of sales and service departments. It makes employees happier because they are relieved of very repetitive tasks. And typically, it increases customer loyalty," says Bjarke Ruse Sejersen.
According to him, it is not uncommon for customers to send an inquiry for product price and lead time to multiple companies at once, and it is often the ones that respond the fastest that get the business. The biggest gain will be for companies that rely on sales of standard products and solutions to a fragmented customer base that can span multiple industries.
"If your company covers a large share of your customers' purchasing needs, you will often have an easier time convincing customers to trade with you via your webshop. But the reality is just different for the vast majority of companies. Here, as a supplier, you are one among many that your customers do business with. For them, an email is often the simplest and most uncomplicated 'integration' between their own ERP system and the supplier's systems," says Bjarke Ruse Sejersen.

Companies have embraced AI
As ChatGPT has gone viral globally, Bjarke Ruse Sejersen has noticed that the skepticism towards solutions based on artificial intelligence has decreased significantly. Two years ago, companies couldn't imagine that a channel like email could be digitized and automated. Today, the dialogue is more about how to integrate such a solution with their existing IT infrastructure and ensure that their employees see the solution as a kind of co-pilot that will help them in their daily work rather than a technology that is there to take their job.
"For employees, it means that they can often multiply their output five to ten times because all the sorting of emails and a large part of the typing work has already been done, so the employee often just needs to validate the result," says Bjarke Ruse Sejersen.

In practice, Go Autonomous' software can be downloaded as a plugin in the Microsoft App Store, which companies have access to through their Microsoft subscription. With the Go Autonomous plugin, you can start by sorting emails, setting up routing rules, and getting data on which customers write about what, how often, and how quickly the company responds to its customers.
If you want to automate, for example, the order process, you need to link your own company's ERP with the APIs from Go Autonomous. Go Autonomous is constantly working to make it even easier for companies to get started. Therefore, their 2023 product roadmap includes several official plugins for, for example, Salesforce, MS Dynamics 365, Business Central, SAP, C4C, and more.

Time speaks to invest in solutions that can address both the recruitment challenges companies face in customer service and the expectation of better earnings for the same or fewer resources by increasing efficiency and productivity in operations. One of the latest studies from the consulting firm McKinsey shows that industrial companies expect to spend about 25 percent of their investment budget over the next five years on technology that can help automate processes. According to Bjarke Ruse Sejersen, this means that companies should not focus on how and when artificial intelligence may take over certain types of job functions and whether the payback period is exactly six or 24 months, but more on the fact that the companies that do not adopt it over the next few years will be overtaken by those who do.

About Go Autonomous
Go Autonomous was founded in 2020 and launched the Autonomous Commerce Cloud software platform in 2021. Since then, they have gained Danish companies such as Grundfos, Leki Aviation, SKIOLD Group, Hans Buch, as well as several companies from the United States and Hong Kong as customers. The commonality among their customers is that they desire to automate person-intensive processes, provide employees and customers with a better and more digital experience, and create a foundation for a more agile and scalable company.
Autonomous Commerce is a completely new product category within B2B software that enables companies to automate and digitize business processes that were previously impossible to handle. This is due, in part, to their software's inclusion of artificial intelligence to understand otherwise highly unstructured formats and processes necessary when handling customer inquiries, data capture from sources such as emails and documents.
Go Autonomous' software acts as a co-pilot for each individual employee, allowing them to feel that they no longer have to type endlessly on their keyboard and switch between different internal systems as much as before. Simply put, each individual employee will be able to produce significantly more in the same amount of time.

Investment from one of the originators of e-commerce
In May 2022, Go Autonomous received an investment from German 42CAP and Danish Vækstfonden. Moritz Zimmerman from 42CAP, who historically is one of the fathers of e-commerce, contributed 3.1 million euros to the company. Moritz Zimmerman was a co-founder of the e-commerce company Hybris in 1997, which was later sold to SAP.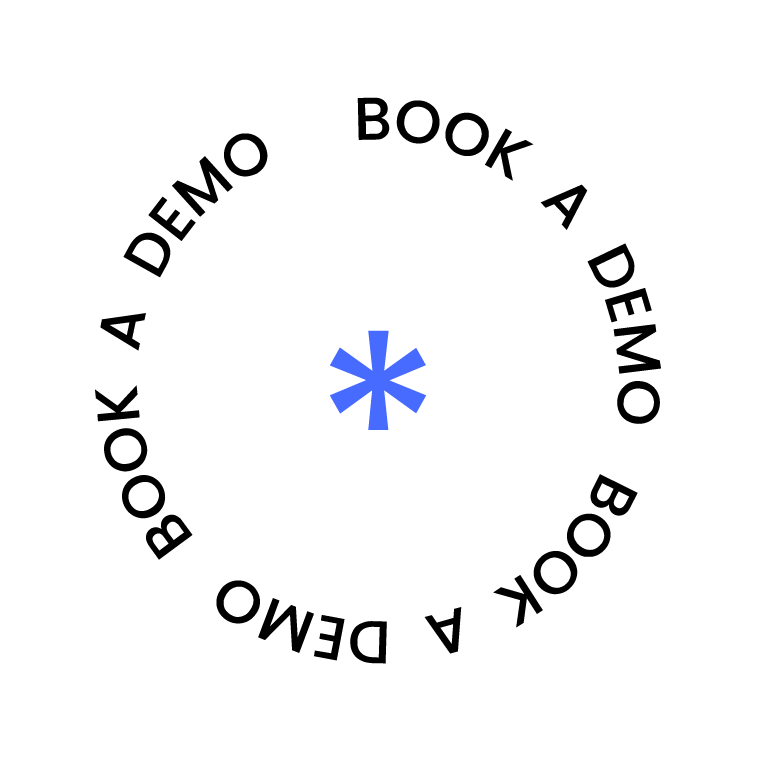 ---
Article published in Berlingske Businees Review, February 2023 (translated from Danish – you can read the original here)