Evolution Podcast: Greta Attard
---
In a recent podcast by Evolution Nordics, Greta Attard, the Data Annotation Team Lead at Go Autonomous, talked about the importance of managing data quality with Jesper Steen Andersen, Head of Music Data, Moodagent and Paolo Masulli, PhD, Product Manager iMotions. It's inspiring for us to exchange knowledge with industry peers to learn how they work with areas that mean so much to us, our business and our customers.

At Go Autonomous, the data annotators play a vital role in labeling and tagging data that we use to train our machine learning models. Their work involves analyzing and understanding data, identifying relevant features, and assigning labels or tags to data points according to predetermined criteria. They work closely with the machine learning team to ensure that the data is accurately labeled and meets the requirements for the machine learning models. The accuracy and effectiveness of machine learning models heavily depend on the quality of labeled data. Ultimately the success of our solutions depend on this, so the work that goes into the labelling and classifying is of utmost importance. When we onboard new customers, we start analyzing their data in order to teach our models. That is why we are able to ensure a high level of satisfaction and accuracy in our products.

If you are interested in learning more, you can listen to the podcast to gain valuable insights into managing data quality in machine learning. Greta explains how her team and the rest of the Go Autonomous family work together to ensure best-in-class solutions and results for our customers.

You can find the podcast here.

You can also book a demo here, if you are interested on how our solution can help your company.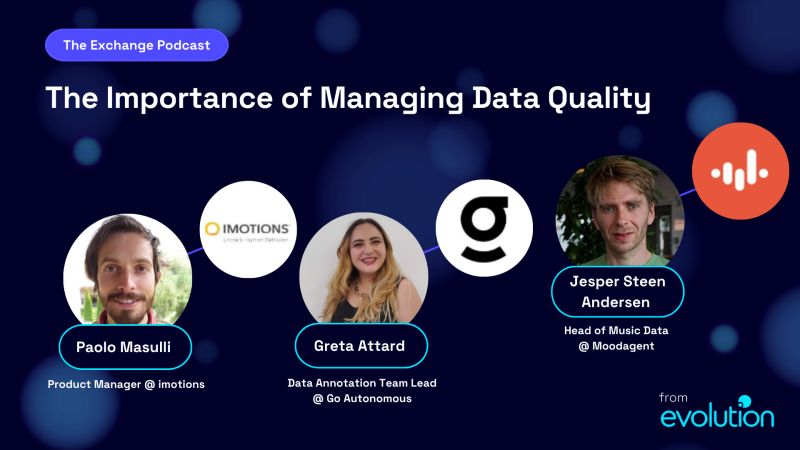 ---