Go Autonomous Raises 3.1M EUR to Simplify B2B Commerce
---
Copenhagen, Denmark: Since its founding in 2021, the Danish startup Go Autonomous has met great interest from companies and investors. Now, they have landed their first seed investment of 3.1M EUR from German 42Cap and the Danish Growth Fund, Vækstfonden. An investment that emphasizes the benefits and value of Go Autonomous' AI-powered platform, which transforms unstructured data into information that can be understood by enterprise systems.

"The seed investment will help accelerate our product adoption in Scandinavia and Germany and prepare us for crossing the waters to the USA", says founder and CEO Bjarke Ruse Sejersen. He founded Go Autonomous with Nikita Smagin, Jacob Ramlov and Jacob Hessellund with whom he has bootstrapped the journey until this point. Together, they have vast experience from the B2B enterprise landscape – from leading digital transformations at Saint-Gobain and Satair (a subsidiary of Airbus) to consulting careers at Boston Consulting Group and McKinsey&Company.


Email is the largest transactional channel in B2B
As surprising as it may seem, email constitutes the largest portion of revenue in the majority of B2B companies – and for valid reasons. Alternatives to email such as eCommerce portals, procurement portals or marketplaces force professional buyers to duplicate the work they have already done in their own enterprise resource planning systems (ERP). In addition, buyers often have to do multiple price, lead time and order requests from a range of suppliers every day, which is a lengthy task especially if it has to be done in a variety of systems, depending on the supplier. For these types of customers, email is by far the most convenient and efficient channel, which in turn leaves the supplier in a challenging situation. B2B transactions still require a lot of manual work, potentially resulting in long response times, poor customer and employee experiences and lost opportunities, which can ultimately lead to negative impact on the company's efficiency, profit and growth – and this is where Go Autonomous becomes relevant.
Bjarke Ruse Sejersen saw the opportunity to simplify the transactional communication. But instead of focusing on changing the customer behavior and forcing them to use other channels than email, Go Autonomous has developed an AI-powered SaaS solution that instantly identifies the customers' intent when an email arrives in the inbox. Knowing the intent, the solution extracts and structures the needed information so it can be injected into an ERP in real-time. The solution has proven to free up approximately 30% time for the individual customer service representative or sales person. Time, which can be spent on less repetitive tasks to instead focus on upselling and cross selling. For the professional buyer this equals faster response times. The Go Autonomous platform, which is relevant for both large enterprises and SMEs, is used by companies like Grundfos, a leading global pump manufacturer, and the Danish parts distributor Hans Buch.

B2B heavy weight investors on board
The Munich-based venture fund 42CAP recognised the challenges that Go Autonomous solves, "Go Autonomous is an interesting seed investment for us. They are introducing a new way of digitizing company transactions and have the potential to create a completely new product category within B2B digital commerce. They have ambitious growth plans and stand with a sophisticated AI-based product that solves an acute challenge facing many companies. We look forward to contributing with our experience from the enterprise and e-commerce space and are excited to join in on this next phase of the company's growth journey", says Moritz Zimmerman, General Partner in 42CAP. Moritz is one of the founders of Hybris, which was sold to SAP in 2013. Bjarke Ruse Sejersen adds, "We are very excited to have 42CAP and Vaekstfonden on board. They bring strong personal experience and know-how, which is priceless at this stage".

About Go Autonomous
At Go Autonomous™, we empower people and enterprises to sustainably run and grow their business digitally and autonomously. We are on a mission to accelerate companies' transition to autonomous commerce by making it possible to digitize and automate core sales processes, enabling operations-as-a-service and creating a platform for new ways of doing business. Go Autonomous is headquartered in Copenhagen and currently has 23 full-time and 10 part-time employees.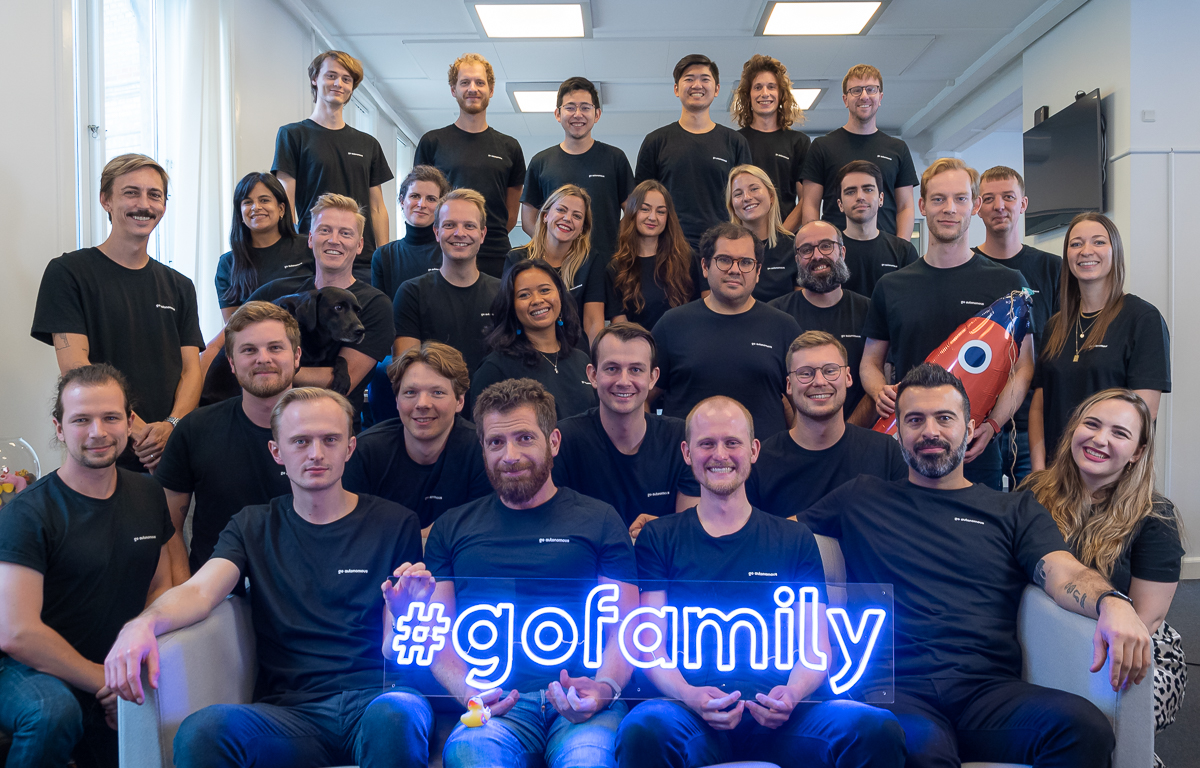 ---