Evolution Podcast: Jacob Ramlov
---
In Go Autonomous we are always eager to engage in conversations about the topics we love. Namely the topics that contribute to heightening the standards and challenges the status quo, whilst contributing to improving the experiences and ways of working for our customers – so they can serve their customers better. Therefore we were really happy that we were invited to join the Evolution Exchange Podcast Nordics alongside industry peers Stefan Esping from IKEA, Rasmus Hauch from 2021.AI and Nicolai M. T. Lassen from Capacit.

In the podcast, hosted by Evolution Nordics and Sian Vance, our co-founder and head of our Artificial Intelligence & Machine Learning team, Jacob Ramlov Jensen, contributed to the overall discussion on 'How to practically use AI and Deep Learning in 2022." Each of the guests had to bring up a topic or question for a roundtable discussion and it was inspiring to listen to different takes on the same question. You can listen to the podcast here.
We would love you hear your feedback. Remember you can always book a demo of our solution if you are interested in understanding exactly how our platform and products can benefit your organisation.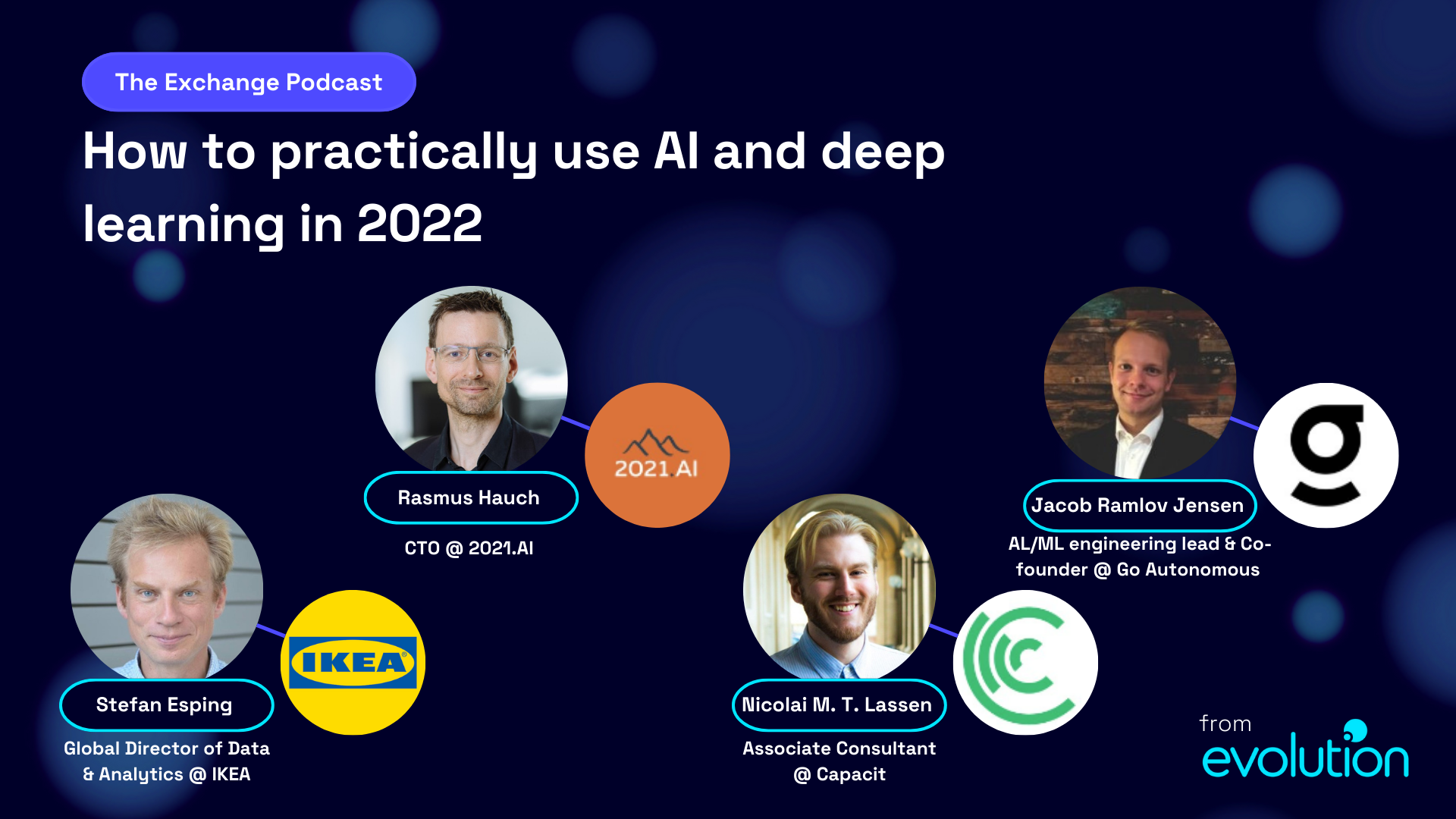 ---